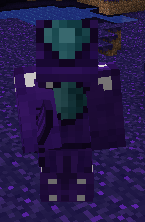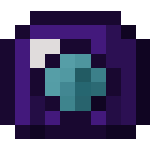 The Coralium Infused Abyssalnite Armor is a Tier II armor featured in AbyssalCraft. This armor set was removed from the mod in version 1.8.8 Beta.
Materials used to craft the Coralium Infused Abyssalnite armor are:
The Coralium Infused Abyssalnite Armor is stronger than diamond, and it provides the following potion effects when worn:
Speed II
Night Vision I
Saturation I
Regeneration I
Resistance I
Fire Resistance I
Water Breathing II
This is likely the armor set that has been nerfed the most between versions, as it gave the players insane amounts of potion effects.
Community content is available under
CC-BY-SA
unless otherwise noted.