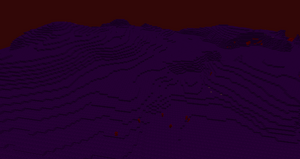 The Purified Dreadlands is a biome within the Dreadlands.
Mobs
[
]
Demon Animals
Generation
[
]
Unlike the rest of the Dreadlands, the surface of the purified dreadlands is made up almost entirely of abyssalnite stone. Dreadlands Abyssalnite and Dreaded Abyssalnite ores still spawn.
Structures
[
]
<Structures that generates here>
Trivia
[
]
The Purified Dreadlands are what the dimension used to be like before Cha'goroth was put there, and are the only places left yet to be infected by the Dread Plague.